PROOFREADING – ENGLISH-LANGUAGE CHECK-UP OF PHD DISSERTATIONS, THESES, ARTICLES AND WEBSITES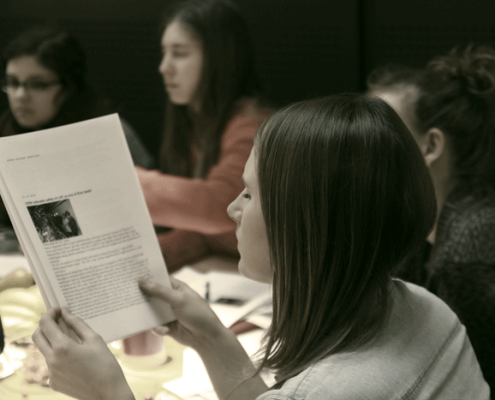 Copy editing and proofreading of PhD dissertations, theses, papers and websites by experienced editors and native English-speaking academics
You have the English-language content – but it just doesn't sound like a native speaker would write it. Your text is finished, but it fails to engage the reader from the outset. These are typical problems with texts that haven't been through a proofreading or copy editing process by English-language copy editors.
I, Mike Young, have extensive experience in editing and journalism, and have trained many others in copy editing methods. I can see the mistakes right away, and retrieve the engaging narrative that is buried beneath your text.
Testimonial: "… you made my language flow and you caught the weak points in my argumentation by pointing out undefined concepts and claims … "
I offer proofreading and/or copy editing of:
PhD dissertations and academic publications
Websites
Policy statements, memos and documents
… and any other text that is in need of a check-up.
Native English editors
If you are on a short deadline Mike Young Academy offers immediate access to a team of trained native English-speaking copy-editors and proofreaders that can deliver quality copy – on time.
Proofreading and copy-editing is done in Microsoft Word. Your text is returned to you with 'tracked changes' so you can see the changes/comments, and simply approve.
Let us know if you prefer the document delivered to you in another format.
Urgent proofreading needed
Mike Young Academy can proofread and copy edit on a short deadline. Just ask!
Student discount
Mike Young Academy offers a discount to students enrolled at Danish universities. We can do this because we can activate a large network of native English-speaking former student reporters and copy editors on the University Post news site. They can proofread and copy-edit your paper or dissertation at student rates.
Price
Mike Young Academy calculates a price offer and a delivery time based on a sample of the text. The price offer includes corrections of your sample, so you can see how it will be edited.
Lower, reduced rates for larger assignments such as dissertations, theses and project descriptions.
Typical prices:
PhD dissertation:  150 standard pages from DKK 10,500
Academic article: 30 standard pages from DKK 2,500
Policy paper/memo/website: 10 standard pages from DKK 1,500
Get a no-obligation price quote
Send an e-mail to mike@mikeyoungacademy.dk and I will send you a no-obligation price quote.
In your e-mail, include the number of words in the text, the deadline, and a 1-page sample from the text.
Testimonial: "Mike Young Academy lifted the level of my PhD thesis substantially. Mike and his colleague Christine were easy to work with, and they helped me finish on time with a minimum of stress and a maximum of quality. Their copy-editing and proofreading was excellent, and I am confident that my PhD ended up with the exact academic terminology. Very professional!"

Fabian Müller, PhD Fellow, Department of Organisation, Copenhagen Business School
Testimonial: "Thank you Mike! Not only did you edit grammatical mistakes, you made my language flow and – most importantly – you caught the weak points in my argumentation by pointing out undefined concepts and claims. You were flexible throughout the process, and it was pleasant to work with you!"

Ida Schröder, PhD, Department of Operations Management, Copenhagen Business School